on Sun May 07, 2017 4:03 pm
In Character Details
1. Full Name: Herp_Jerty
2. Gender: Male
3. Date of Birth: 07 January 2000
4. Adresss/Recidence: Los Santos
5. Why do you want to be a part of LAPD? I want help more People in Country Like Robbing, kidnapping, and CarNapper. I do my best im not Corrupt . I work hard.
6. Do you have crime records?: No
7. Do you have experience in the field of law enforcement? Yeah LAPD (Chief) Under my Self
8. How would you describe yourself? Allow me to explain myself in a detailed manner - firstly, I am a very unique person. I work smarter. Not harder. I am not the average man you know as your next door neighbor, but I am rather a man of action. And a man of action gets the job done and excels, rather than a man of words who only talks. I put effort into everything I commit to, even if the odds are against me, I will always try no matter what. It's all about loyalty, commitment, honor, and respect, in which I seek in my life. I believe with this five words, any man can get anywhere if supervised correctly.
9. Do you have all the required licenses ( Flying, Boating and Driving): Yes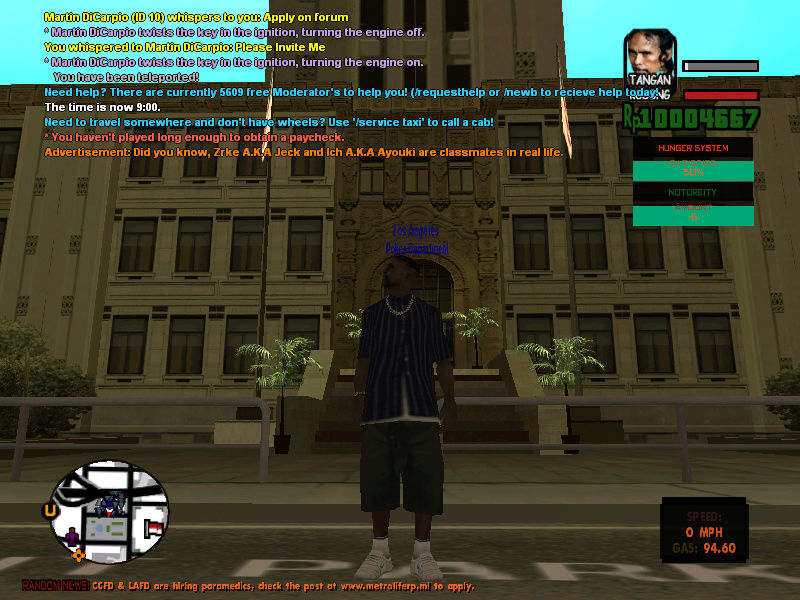 Out of Character Details
1. Full Name: Herp Jerty
2. Age: 24
3. Timezone (GMT): +8 GMT (Philippines)
4. When did you join this server?: I'd like to take my chance and make this server great by doing my best in all that i can..
5. Why do you want to be a part of SAPD? First, I will bring loyalty. SAPD need loyal soldiers who obey orders. I will take any orders from my high commands and will respect anyone. I will perform my duties and won't hang around while on duty. I would like to give an example for my loyalty. Example is that I will do anything to defend the other people or the other soldiers. I will never do anything against the rules and will obey any single order. As I have a little bit experience, it might help to SAPD too.
6. How is your In Game activity?
7. What is your In Game level? 3 (But im Roleplay 8/10)
on Fri Jun 02, 2017 7:40 pm

Permissions in this forum:
You
cannot
reply to topics in this forum